HPIM patients can get high quality, professional grade supplements all at a 15% discount from the MSRP, by clicking here. This link will take you to Emerson Ecologics and you can choose from supplements hand-picked by Anne, or search the entire site. If prompted for access use "bewell" and "28801" for the zip.
To order Researched Nutritionals products you call them or order from their website.  You pay them and they mail directly to you.  Contact me by email for my professional code that you will need to provide them.   http://www.researchednutritionals.com/
Another source that will have products not available from Emerson's but including Researched Nutritionals, Pekana, Readisorb Glutathione, etc,  is  Doctor's Supplement Store. The registration code is AW774.
Fullscripts is another site where you get get high quality supplements at a 15% discount from MSRP., https://us.fullscript.com/welcome/hpim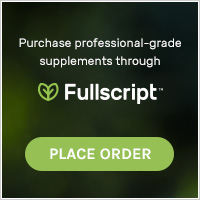 Unfortunately, in the United States not all dietary supplements are FDA regulated. It is up to the manufacturer to ensure that a dietary supplement is safe. Would you trust a manufacturer when it comes to your health? Most of us do without a second thought. What does that mean for the consumer? Well, it means that the millions of dollars we are spending to "invest" in our health may not be yielding the proper return. There are over a hundred different brands of multivitamins on the market today. Consumer Lab™ tested 27 of the leading multi-vitamins and found 1/3 of them failed to contain what they claimed on the label. With vitamin stores and suppliers popping up everywhere, how is one to know what we are actually getting? The answer is we don't, unless we know the source. That means we may not be getting what we think we are from our local pharmacy, grocery store, or even health food store. And what may be written on the label may not be found in the bottle. In addition, the ingredients being used may be of poor quality, and these ingredients may not be absorbed properly or as effectively as they could be if high quality ingredients were used.